Jiří Wanner presented WIDER UPTAKE in Tabor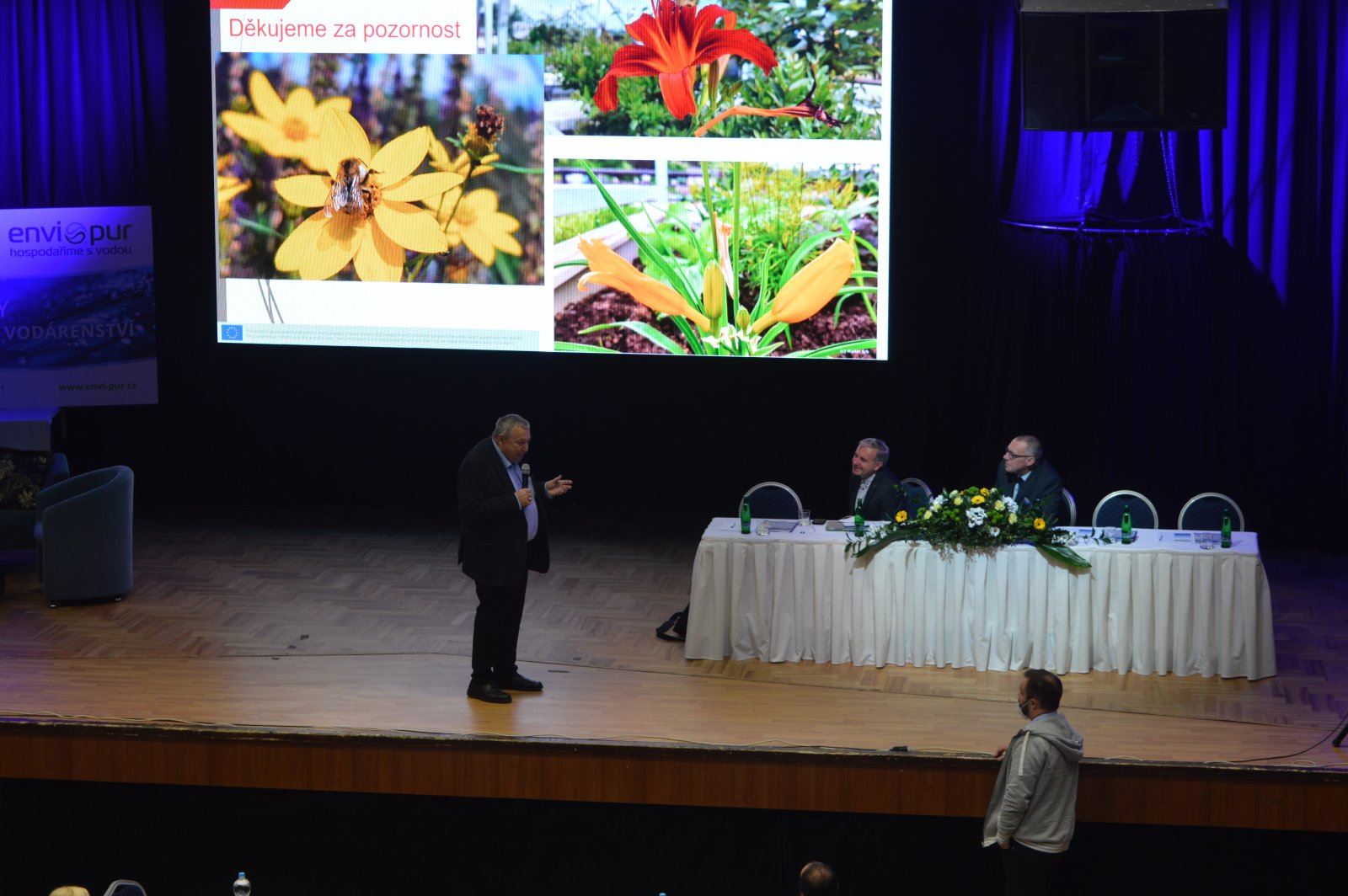 The town of Tabor hosted the 24th Czech national conference on "New Trends in Wastewater treatment and Water Supply". The conference was organized by company ENVI-PUR in cooperation with the Czech Water Association on November 9th .
The introductory lecture was delivered by prof. Ing. Jiří Wanner, DrSc. from UCT Prague. The topic of his lecture was "Wastewater Treatment Plants as Future Water Sources: EU Project HORIZON 2020 on Irrigation of Urban Greenery with Effluent from Central WWTP of Prague". Prof. Wanner presented to more than 200 participants the project "Wider Uptake of Water Smart Solutions" as a whole and then he concentrated on irrigation experiments performed by his team in demonstration units installed at Prague Central WWTP.
He also showed the first results of chemical and microbiological parameters of different kinds of irrigation water used in the cultivation of grass, flowers and small trees and bushes as representatives of typical greenery of urban parks. The chemical and bacteriological quality of municipal affluent treated in the demonstration units met the requirements of EU regulation No. 2020/741 on water reuse and of Czech standards for irrigation water. The experiments demonstrated reclaimed water as a safe alternative to tap water for urban greenery irrigation.